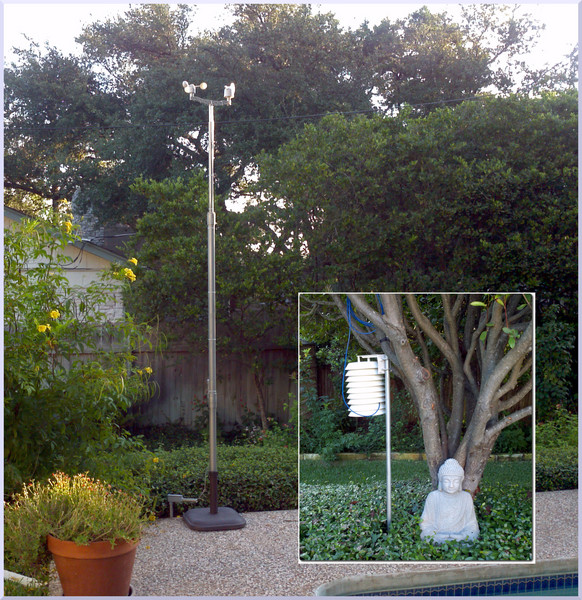 I am using an off-the-shelf anemometer, wind vane, and the rain gauge which I connected to a custom-built ESP32 board that does the data collection and processing before sending it to the home server (a Rock64 SoC with attached SSD). The server software consists of CumulusMX, Emoncms, and various Python files to glue all the pieces together.
The firmware on the ESP32 follows NOAA requirements on the weather collection observing standards.
The weather data is sent to WeatherCloud.
Every 15 minutes, the data is also uploaded to this website. It partially shows within the frame below; click here to open it in a new tab.