This particular board did not need an enclosure. Instead, I mounted it on raisers. Holes for raisers were already drilled.
If you do have an enclosure, you may want to try to fit it: drill the holes and/or cut openings using a tool like a nibbler.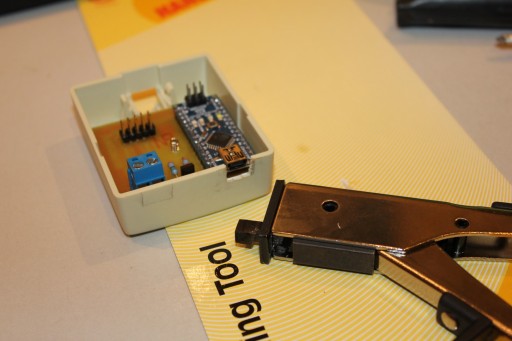 This is an image of one previous project. Rectangular holes were cut out by using a nibbling tool. The top cover was custom 3D printed by a friend of mine (BB – thanks!) who built his own 3D printer.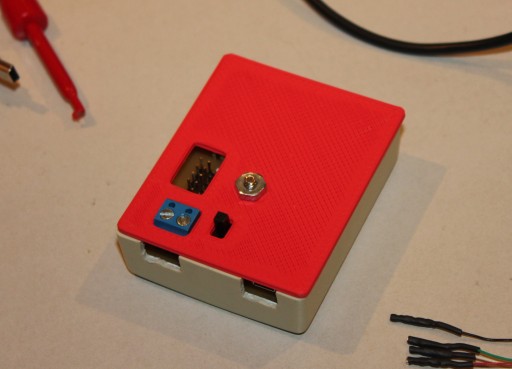 You can be creative with enclosures; although you can buy new ones and spend more money, many times you can reuse boxes like in the picture – a spare telephone connection enclosure box worked just fine!